For most people, the very definition of the word "exercise" is cardio. This is why it's not surprising that lots of people want to own the best treadmill available.
With aerobic exercise being one of the most popular and important forms of workout, cardio continues to be the first thing people to do get in better shape. Aerobic exercises can boost your endurance, burn fat, reduce inflammation, and condition your heart and lungs. All of these make it an excellent way to get started on your fitness efforts.
A quick comparison and overview of the products that we`ll discuss today!
Unfortunately, not everyone can easily go for a run in their neighborhood. Having a treadmill at home makes aerobic exercises more accessible, though. With one right in your living room, you can always have a means to get some workout, no matter what the weather is like.
If you're one of those who are trying to find a way to get some exercise, make sure to keep reading on. We're dishing out a few treadmill reviews that might just help you find the right one for you.
Here are a few treadmill reviews that might just tickle your fancy and help you bring home the model suitable to your needs and requirements.
Reviews of The Best Treadmills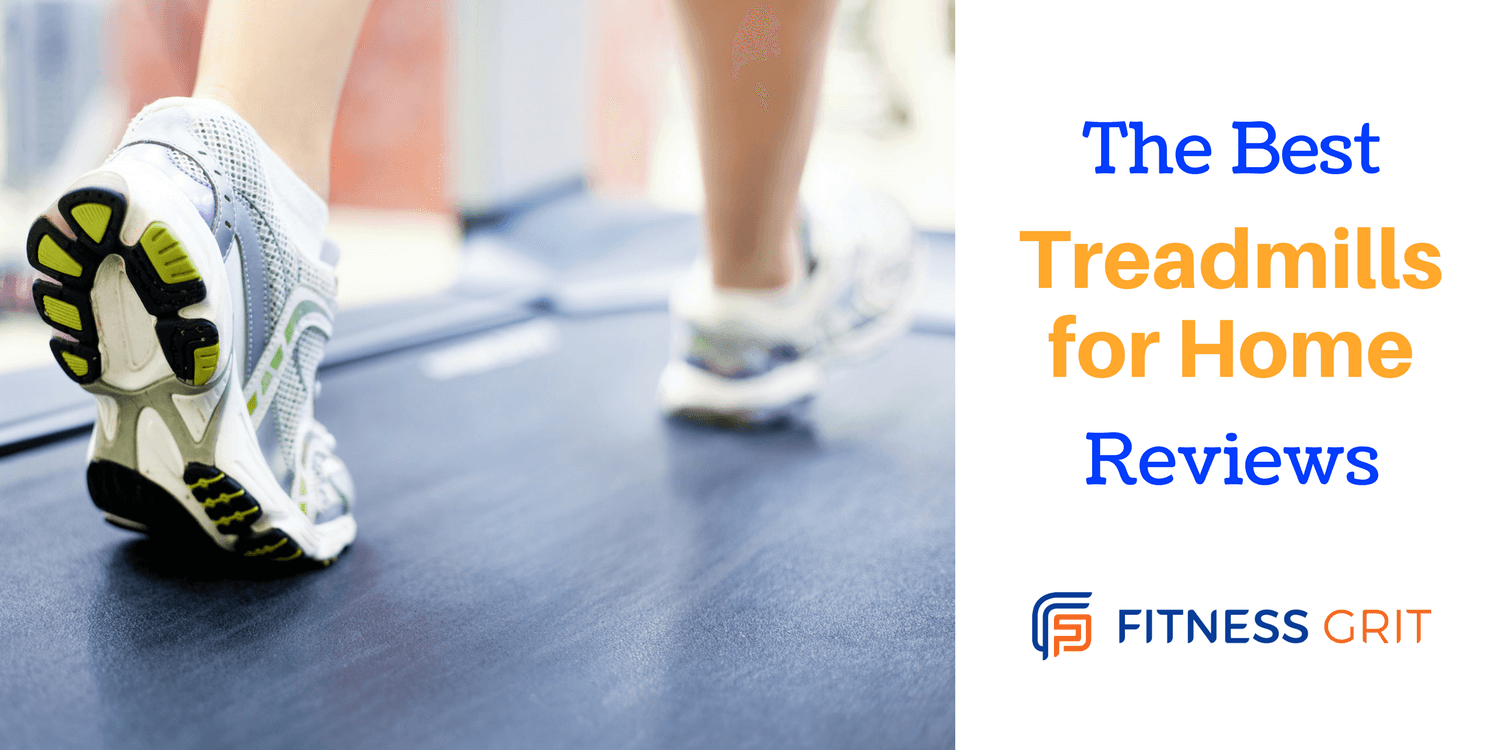 The skyrocketing real estate prices today forces more and more people to live in shoebox homes in big cities. 
This shouldn't mean that you can't have your own fitness area at home, though. With a folding treadmill like the Confidence Fitness Confidence Power Trac Treadmill, you can get your workouts done at home, even if you don't have a dedicated home gym.
With a higher wattage than the lower Confidence Fitness Power Trac model, this treadmill is considered as a more powerful option for just a few bucks more. It's rated at 735W and can reach up to 6.2Mph which can already promise a solid workout. It also has a running time of up to 60 seconds so your workouts won't have to be interrupted.
Touted as the perfect solution for home workouts, it's really easy to say that this unit is designed with your convenience in mind. While it is made of solid steel, it's lightweight and equipped with wheels so you can easily move it around.
Aside from its folding design, this is also the most affordable treadmill on this list. Sure, the price tag is still considered as an investment by many, but it's definitely worth it. Why?
You can stash it under the bed to further save space.
It already has 12 built-in fitness programs so you can explore more ways to exercise.
Its size will already accommodate a lot of users comfortably.
The quiet motor will let you workout whenever you feel like it, giving you more opportunities to get in better shape.
It's also available in a few different colors.
There's no listed warranty which can be a letdown for some people.
There are no cup, book, or smartphone holders.
Getting in better shape is always considered as a serious investment. So if you're ready to do that for an exercise machine, the LifeSpan TR1200i Folding Treadmill might just be the perfect pick for you.
Best-known for its heavy-duty construction with functional design, this treadmill offers gym-quality performance without the bulk or the very hefty price tag. It may not exactly be the most affordable treadmill in the list, but the fact that you can do treadmill HIIT in this unit right in the comfort of your own home makes it convenient and worth the splurge.
What exactly makes this treadmill stand out? For one, it's a fold-up treadmill with a great console. It combines a compact design with great functionality as it also comes with 21 built-in exercise programs. The running surface is also very generous and will fit most people.
It also wows in terms of construction. With a two-ply belt and a biomechanically correct deck suspension system, it's safe to say that it's heavy duty. Paired with a powerful motor, it promises challenging workouts.
While these might already convince a lot of shoppers to opt for this model, its extras are also worth noting:
Its sturdy construction will guarantee that it can withstand heavy use.
The incline is adjustable through the handrails, making it even easier to do while you're already running.
It has a number of high-tech features including a USB port, built-in speakers, iPod compatibility, handlebar controls, and a device holder.
It comes with a lifetime warranty.
The console navigation can be a bit challenging, especially if you're not too tech-savvy.
Due to its very solid construction, it's very heavy. A single person will struggle to move this treadmill so make sure to get some help when setting it up.
From one of the top treadmill manufacturers, the NordicTrack T 6.5 S Treadmill is another option lots of people are raving about.
It might be considered as an entry-level from the renowned brand, but it can already offer all of the things you need for the best cardio sessions.
Like the LifeSpan TR1200i, this model is also a well-equipped folding treadmill. It comes with a capable console that offers a 5" backlit LED screen and 20 built-in workouts. What makes it special are its digital incline controls and its solid steel construction.
Its extras can also contribute to a safe and high-quality workout:
The tread belt length can make it the best treadmill fo running for many users.
It comes with the FlexCushioning which is designed to reduce the impact on your joints.It's compatible with iFit so you can track your progress closely.
It's very easy to control.It also comes with a lifetime frame warranty, 25-year motor warranty, and a 1-year parts and service warranty which are all great offers for the price.
 
Some people find the motor noisy.
The incline is also quite limited.
Those who aren't willing to shell out a large amount of cash for a home use treadmill just yet can also turn to the Sunny Health & Fitness Treadmill.
This brand is known for its quality but affordable exercise machines, so it might already do the trick for you.
Aside from its friendly price tag, this model can also offer the basic things you need from a folding treadmill. It has a spacious surface and can speed up to 9mph. Coupled with a manual incline of up to 4%, this unit might already be the very unit your home gym needs.
While this product might not have as many bells and whistles as the other models mentioned above, it still has a lot to offer. Some of these are:
A set of handrail control keys makes it very easy and convenient to operate.
Its pause function will let you take breaks without affecting your activity record.
Aside from having a backlit display, the console also has 9 built-in exercise programs so you can do more with this treadmill.
It has a soft-drop system that makes it easy to unfold.
Its weight capacity is pretty limited.
The running surface can be too narrow for some folks.
Another popular option you can check out is the Weslo Cadence G 5.9 Treadmill. Thanks to its feature-packed console and affordable price, it earned a spot in many best folding treadmills lists.
For its relatively low price, it offers great value with its 6 built-in fitness programs, a sturdy motor, vivid LCD display, and 10 mph top speed. Combined with a two-position manual incline, it can already promise various workouts that will whip you into shape.
On top of these, there are a few other notable things about the Cadence G 5.9:
The comfortable cushioning minimizes the impact of your workouts on your joints.
It has a generous weight capacity.
It comes with a 1-year motor warranty and 90-day warranties for the parts and labor.
The model is relatively narrow.
It makes some noise when in operation but it's not too disturbing so it shouldn't be an issue.
How to Choose the Best Treadmill: The Top Tricks
The good thing about treadmills is that they're easily available and there's so many of them to choose from. Unfortunately, the number of options can also be a bit overwhelming.So how do you shop for a good treadmill for home use? Here are a few tips and points that can help you.
Types of Treadmill
The first thing that you need to know about treadmills is that they come in a few different types. Knowing their differences should help you narrow down your options.
Manual Treadmills
As the name suggests, manual treadmills are manually powered. Its belt will start to move once you begin walking. This makes it one of the most affordable options. It can also be a good pick for seniors.
The downside of these treadmills, however, is the difficulty they can provide when adjusting the tension and their limited capabilities. You'll need to manually adjust the incline to get a more challenging workout from such machines.
Motorized Treadmills
Also referred to as electric treadmills, motorized treadmills are the very units you see in commercial and residential gyms. The belt is powered by a motor and usually comes with a wide range of extra features.The downsides to these units are their higher prices and noise. However, they can be a lot easier to use, especially if you like to change up the intensity of your workout.
Folding Treadmills
Treadmills tend to take up a lot of space which can be a reason why not everyone owns a unit. A folding treadmill addresses this space issue so even those who live in small spaces can still have one.
Once you've chosen the type of treadmill that suits your needs, you can then go into the details of choosing a unit.
What to Consider When Shopping for a Treadmill
What should you consider when looking at different treadmills to find the right one for you? Here are a few points that you should note:
Size
The right size is important if you want to make the most out of your exercise equipment. Choosing a small unit can get you cramped and prevent you from getting a good run.
Experts recommend getting a unit that's at least 20" wide and 54" long. This will already provide ample room for running for average height folks. If you're taller, though, it's best to opt for a bigger size.
Motor Power
With the motor being the core of your treadmill, it should just be powerful enough to get you going. The more powerful it is, the better in most cases. However, they can get expensive. So as a general rule, 2.5 CHP will already be a good choice for most users.
Deck Construction
Since you will be doing a lot of physical activities on the treadmill, it's important that it's built to withstand the impact your body will make while in motion. The deck construction has a lot to do with the durability of the unit as well as your comfort and safety, so you should make sure that it's heavy duty.
High-tech Features
Aside from the heart rate, speed, and distance monitoring most consoles can do, other treadmills come with more high-tech features.
These can include built-in speakers, BlueTooth and wi-fi connections, and exercise presets among many others.
They offer great convenience, so if you think you can make the most out of them, you should look for a treadmill that can also offer other functions.
Making this roundup made us realize that it can really be a challenging thing to choose just one treadmill as there are so many good ones out there. If we'll have to pick a winner, however, we'll have to go with the LifeSpan TR1200i Folding Treadmill.
This model has everything you need in a good treadmill that there are even some people who compare it to a commercial-grade unit. For us, it's even better because it's more affordable and folds up for easy storage. The only drawback, really, is its price. But if you're ready to invest in your health, this shouldn't be an issue.
We hope this best treadmills list helps you find the right exercise machine for your home. 
Share this guide - and help somebody today!
Fresh Marketplace Updates in your Inbox.
We don't spam. This is 100% Goodies!