These days, everyone is searching for the best program that will help you lose weight, eat healthy, work out, and maintain a fantastic lifestyle. Today, there are a multitude of workout applications and routines available online.
If you are just starting to work out or getting back into it, it can be quite a difficult task to know which ones are great and which ones don't work. It has been my goal to steer people in the right direction when it comes to working out, and finding you a product that won't be a waste of money, and that you will see results with.
The Best Program for
Muscle Building in 2018
Use PROMO CODE: FREEFITNESS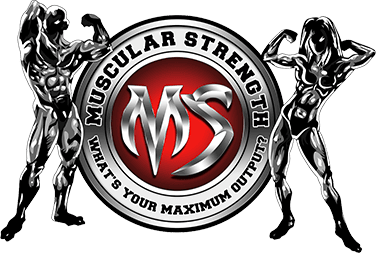 Today I will be reviewing the Muscular Strength program . I will walk you through all the features that it offers and let you know my final verdict.
Features
The Muscular Strength program has a lot of features to benefit you and your overall health. There are two tiers at Muscular Strength: gold members and platinum members. While each boasts amazing routines, the platinum membership has a lot more to offer.
First, let's go through the features of becoming a gold member:
Full access to create your very own customizable profile on www.muscularstrength.com
On your profile, you can create a workout routine and print it out
Create your very own avatar
Track your workout and weight-loss progress
Upload photos and videos of your journey
Interact with other people on their journey, comparing recipes and workout regimes
Share your story with others so you can know that you are not alone
Submit your own stories and blogs that will be posted on the website
Become an affiliate member
Communicate with other people on the Muscular Strength forum page
You will be able to participate in various challenges and fun contests
Ask professionals questions and post comments on other people's articles
The features of becoming a platinum member are as follows:
All the features available to gold members (creating your own profile, avatar, uploading pictures etc.)
Personal access to over 800 workouts and exercises created by professionals
Build a personalized meal plan that comes with a smartphone app to track your progress
Access to online content, with new items uploaded every week
This includes new exercises, nutrition information, behind the scenes videos of our workout routines, interviews with experts, fun fitness events
Expand your profile with platinum level avatars
You can upload as many photos and videos as you want
All your workout videos can go straight to your profile
30 days free
Costs $7.99 per month
For today's article purposes, I am going to examine the pros and cons for the platinum level membership as it also comes with all that the gold membership offers.
Incredible workout routines
Customizable profile and avatar
Easy to use
New content every week
You feel like you are getting your money's worth
Meal plan is a fantastic feature
Apps for your smart phone that complement the website
So many various workouts and nutrition tips
Profile was quick and easy to set up
The online community is great to talk to, and is also inspiring to see other people's progress
Holds you accountable to stay in shape
30-day free membership with the promo code
It can be pricey for some people ($7.99 a month)
The avatar system is just okay
Can find workout videos for free on YouTube
The Best Program for
Muscle Building in 2018
Use PROMO CODE: FREEFITNESS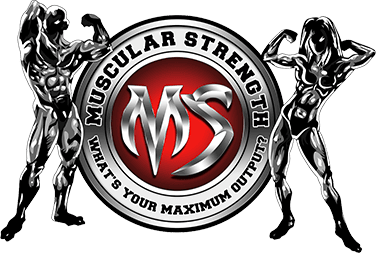 The Muscular Strength program available online is a really great thing to be a part of. My favorite aspect of it is being a part of an online community with a common purpose: to be healthy and work out. It is this sense of community that pushed me when I was about to give up.
The online workouts are incredible and even though there are many on YouTube, none are to this caliber. As well, I found the nutritional information to be beneficial, and it has already helped me see results in weight loss and muscle gain.
As with any workout routine, it does cost money, so I recommend you try the 30-day free trial (platinum membership) to see if it works for you. I wish you all the best in the future on your health journey and hope you enjoyed the review!
Share this guide - and help somebody today!
Fresh Marketplace Updates in your Inbox.
We don't spam. This is 100% Goodies!