As runners and avid blog readers, we have read and trudged through many uninformative sites to get to the great running blogs listed here.
If you are looking for inspiration in 2017 to keep on running, we'd like to help you with that. Below, we've highlighted some of our favorite ones that we think are worth following.
Please note: The blogs featured here are arranged in no particular order. We're fans of all of them!
Eat Run Pray DC is the brainchild of Courtney who is passionate about running, food, Jesus, her husband, her dog and bacon.
In her blog, you can read about how she trains for marathons, easy to follow recipes, her life musings, and some blogging tips that you will find really useful.
Dorothy Beal is the person behind the blog Mile Posts.
She's a mother of 3 lovely children and very passionate about running. She ran 31 marathons (at the point of writing). She's also the creator of I RUN THIS BODY and #IHaveRunnersBody. Dorothy is featured in several popular magazines like Women's Running and Competitor.
Strength Running is a great blog by Jason Fitzgerald where he shares what he've learned to help his readers be a better runner. Check out his free running course where you'll get the inside scoop on how to stay healthy, how to set monster personal bests, and find the motivation to run more consistently than ever.
Jason is a 2:39 marathoner, USATF-certified coach, and author of the #1 selling running book on Amazon Running for Health & Happiness. 
Janae is the writer of Hungry Runner Girl. She started running since 12 years old and has covered 9 marathons. 
In her blog, she shares everything about her running experiences, family adventures, her love for food, her family, highs and lows of life. 
Charlie is a marathon runner and fitness junkie from London. 
Her obsessions are food and fitness, and she strives for a balance between the two. 
She aims to pace the way to healthy through a fun way. She shares workouts, exercise class reviews, running tips and healthy recipes.
The Science of Running is started by Steve Magness who is a performance coach, author, and lecturer. He currently serves as a coach to almost 20 professional runners, is the Head Cross Country coach at the University of Houston and a Lecturer of Strength and Conditioning at St. Mary's University, UK.
The Science of Running shares hundreds of free articles, newsletters, and hours of audio interviews. 
Running found Jess at an early age and she experienced her first runner's high when she was barely a teenager it changed her life. 
As an adult, she also dives deep into learning about optimal nutrition. 
In the past eighteen years, Jess has cheered hundreds of people on towards a healthier, more exercise-endorphin filled life.
She's also the business owner of Race Pace Wellness. 
Mirna Valerio is a Spanish teacher, choral director, diversity practitioner, cross country running coach, blogger, and avid trail runner who believes that many of life's lessons can be learned by simply engaging oneself in the pursuit of wisdom gained through simply moving your body in nature.
The blog is about an active larger girl in a thinner world in the sport of running. 
Running Physio is started by Tom who is a physiotherapist with over 10 years of experience and a very keen runner! He graduated with a BSc (Hons) degree in 2002 and since then has worked in clinics in the UK and overseas.
This site aims to provide information for runners of all levels. From ultramarathon veterans to running newbies, you will find something useful. Its aim is to offer expert advice in preventing and managing running injuries.
Run Eat Repeat was created by Monica six years ago documenting her diet, weight loss, healthy recipes and training for her first marathon. 
Since then she has lost 20 pounds and ran dozens of marathons and half marathons. 
Follow her blog for more running tips, healthy recipes and weight loss advice. 
Sarah is the girl behind Run Far Girl. She started blogging in 2010 after her daughter was born sharing her voice and life and adventures as a mother runner.
She also blogged about her uniquely personal struggles, like her inspirational journey to complete freedom after a nine year battle with anorexia and bulimia. 
The blog gives you running and training tips. It also provides information on pre and post pregnancy runs. 
Kelly Roberts created Run Self Repeat in the hope that her blog will lend an insight into the world of running and lead her readers to believe that just about anyone, regardless of their fitness level, can and should fall in love with running and feel empowered by their bodies.
She also initiated #SportsBraSquad which encourages women to ditch their shirts along with their insecurities and be proud and confident of their bodies.
Dr. Campitelli (better known as Dr. Nick) is a podiatrist in Akron, OH specializing in foot and ankle surgery with an interest and enthusiasm for running as well as helping runners with injuries.
This blog provides education on proper foot and lower extremity function for runners. It is a great source for all running related questions. 
Another Mother Runner is a community started by a great group of mother runners. 
It is a space for mother runners to get daily inspiration, quarterly newsletter with special content and deals. 
Veggie Runners is an award winning lifestyle health, food and fitness blog written by mother and daughter, Jayne and Bibi Rodgers. They share tons of useful information about running, marathon and recipes.
They are featured in The Guardian, Women's Running, and Runner's World, just to name a few. 
Meet Matt Orlando, the founder and superhero behind this blog. 
Matt strongly believes that every dad can be their child's favorite super hero. So he builds a community "TheRunnerDad" and they learn how to thrive as a "superhero" dad with tips and tricks on fitness, time management, surviving those scary parenting moments…all while being inspired and motivated to help others do the same!
Laura Fountain is a UK Athletics Coach in Running Fitness and Level 3 Personal Trainer. She's also a freelance journalist and editor specialising in women's health. 
She also writes a column for Men's Running magazine. 
'The Lazy Runner' (Pitch,2012) and 'Tricurious' (Summersdale, 2015) were 2 books written by Laura. 
The Fat Girls Guide to Running is the worlds only resource specifically designed for plus size runners. 
The site is founded by Julie Creffield and she has a warm community of women from across the UK and beyond who are challenging the stereotypes of overweight women and that they are "too fat to run". 
The club focuses on health and happiness, not speed or distance. 
Zoe runs for all kinds of reasons. She runs when she is sad, when she is excited and hyper, when she is annoyed, and when she had too much to eat the day before. 
In the last ten years she has run 4 full marathons, at least 10 half marathons, several 10k and 5k's.
She blogs to share her stories, her training and also reviews of cool products that come onto the market when she encounters them.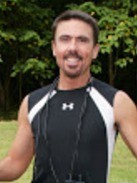 Runner Dude's' Blog is created by blogger Thad McLaurin. 
He is a certified running and fitness coach and he is also a popular contributing writer for Active.com. 
Thad's greatest reward is helping others live healthy, active lifestyles. From general fitness to marathon training, Thad can help you reach your fitness and running goals.
Ali Feller Cristiano is the blogger behind this great blog. 
She is a writer and editor in New York City. She started Ali On The Run in October 2010 in an effort to make friends and find like-minded people in her Manhattan hometown.
Ali On The Run was intended to be a running-focused blog, and for a long time it was, and it has now become more personal as she begins to include her personal life as well. 
Tina is a food and fitness blogger. In her blog, she shares all about her love for nutritional food and how she keeps herself fit and healthy. 
Her articles has been featured in popular magazines and blogs such as Dr. Oz, Runner's World Magazine, and Fitness.com, just to name a few. 
Run Blogger was launched in early 2009 by Peter Larson. He shares his thoughts on a wide variety of topics. Over time, he was hooked on running and slowly found his writing focusing more and more on topics related to the sport.
Pete is a father of three awesome little kids, a recovering academic, and a rather obsessive runner with a major shoe problem!
He is the author of the book "Tread Lightly: Form, Footwear, and the Quest for Injury-Free Running".
Jess is a writer and runner and currently staying in Washington, D.C.
Her blog covers all aspects of running, health and fitness, including training, nutrition, motivation and making running fun.
She shares her marathon training schedules and this blog is great for anyone planning to go on a marathon soon. 
Danica is the writer behind "Chic Runner". She is also the author the book "Running for Women: Ditch The Excuses and Start Loving Your Run" which was released on October 2015. 
She has been running races since 2008 and they are all listed in her recaps page. 
She blogs about her running and also gives free newsletter to her readers on how to get ready for race day. 
Megan is a RRCA certified running coach. She also writes for two local newspapers as well as the occasional freelance assignment. When she is not coaching or running, she enjoys traveling, cooking, baking, reading, and being active.
She uses blogging as a way to document her two passions – running and experimenting in the kitchen.
Jay Johnson is a runner and a private coach. 
He loves to help people to realize their genetic potential as a runner. 
He wrote a book "Simple Marathon Training: The Right Training For Busy Adults With Hectic Lives" that teaches a 20-week simple marathon training can prepare you for marathon success. Check out his Run Faster Podcast for some great tips and advice too!
FueledByLOLZ was founded by Hollie in 2010. She blogs everything from fitness and nutrition to New Jersey diners to flying with her husband. 
She also review running shoes which will definitely assists readers to have some information before committing to buying one. 
The Girl's Got Sole was founded by Shannon, a marathon runner out of Orlando, FL. She has completed five marathons, including the 2015 NYC Marathon and over 24 half marathons since 2012.
Shannon is a Skirt Sports Ambassador, BibRavePro Ambassador, 261 Ambassador and pace group leader with the Orlando Galloway training program.
Sarah is the lady behind the blog. She started running simply as the most efficient way of burning calories and then her competitive nature kicked in. The more she runs, the better she gets.
Her first running goal was to break 30 mins for a 5k run and she cracked that. She decided to carry on with this running lark and she is now the proud owner of a Boston Qualifying time, a London GFA.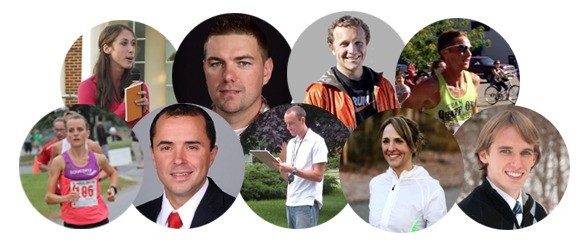 Runners Connect was founded in 2011 by Jeff Gaudette. After years of coaching individual runners online, Jeff formed a team of expert coaches and fellow runners dedicated to helping their readers train smarter, stay healthy and run faster.
Michele is a mother of 2, a writer and a coach. She is a 3:12 marathoner (x14), Ironman, ultrarunner, West Point grad, former Army Captain/Iraqi Veteran.
She blogs about running through pregnancy. If you are a woman, pregnant and love running, this is a blog that you should read. 
Danielle started The T-Rex Runner with the intention of documenting her quest to run a marathon in all 50 states before she turns 30 in December 2015. Due to the ongoing problems with her back, she missed the date. However, she did accomplish her goal of running 50 marathons in total. 
She also blogs about her 11 years struggle with anorexia and bulimia. 
The goal at iRunFar.com is provide readers with the best possible information regarding trail running and ultramarathons anywhere.
The blog provides timely news, race reports, gear reviews, editorial insight, and other resources to better serve their readers needs and interests.
Bryon Powell is the Editor-in-Chief together with Meghan Hicks as the Senior Editior. There's a list of long time contributors who contribute to making iRunFar your source for mud, mountains, miles, and more.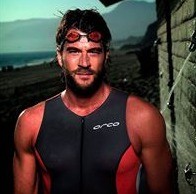 Rich is a 50-year old, accomplished vegan ultra-endurance athlete and former entertainment attorney turned full-time wellness & plant-based nutrition advocate, popular public speaker, husband, father of 4 and inspiration to people worldwide as a transformative example of courageous and healthy living.
He is the host of the Rich Roll Podcast, one of the most revered and downloaded podcasts on the internet. His inspirational memoir FINDING ULTRA became a bestseller upon it's release in 2012 and THE PLANTPOWER WAY cookbook graces kitchens across the world.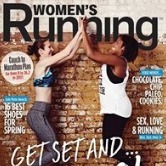 Women's Running is the world's largest women-specific running magazine.
One can find all aspects of the running lifestyle, from active beauty needs to training plans.
Their mission is to create a high-quality magazine for smart, successful women who use running to balance and enrich their lives.
Jeff Galloway has inspired and helped a million runners and walkers through his books, retreats / running schools, E-coaching or individual consultation or joined his training programs.
If you are looking for someone who can help you to enjoy exercise until you are 100, he is the go-to guy. With his Run Walk Run method, it has helped runners reduce aches, pains and injuries to almost zero.
Float On is founded by Reid Coolsaet.
He is a distance runner and he blogs about his running experiences and also his personal life. 
You can also follow his training that he has written in his blog. 
Jen started running while trying to lose weight and she fell in love with it. Now running has become more than just a weight loss activity but rather it has become a large part of her and her family's life. 
She wants to be an inspiration to her children and others to live healthier lives one step at a time.
This is a running blog by Beth Risdon, a mother of 2. 
Her slogan is "It really is mind over matter. No excuses. Just do it!"
Look out for fantastic running tips in her blog and also reviews of products needed by runners. 
Meals and Miles is a health and fitness blog founded in September 2008 by Meghann Anderson. She blogs anything from racing to travels to recipes, to her personal life of wedding and pregnancy.
For Ironman fans, follow her in her journey to Ironman Florida. 

The Boring Runner is by Adam, a part time blogger, most of the time runner. His only goal is to stay in shape to keep up with his toddler son. Although his blog is called the boring runner, it is not boring at all and pretty entertaining and informational.
If you are looking for an online coach to help you with you goals, Adam offers online coaching. 
Dani started Weight Off My Shoulders in May of 2011 after suffering a back injury and subsequent back surgery in December 2011-January 2011. This space allows her to release the inner feelings she was carrying around and maybe help some other people going through similar situations: eating disorders, depression, weight loss and more.
Dani is a 7 x Marathoner, including the 2013, 2014 & 2015 Boston Marathons with Tedy's Team – bringing awareness and raising money for the American Stroke Association.
Scott Dunlap took up trail running and triathloning back in 2001 to get off the work treadmill and see a bit more of the outdoors. He also loves to eat, so the exercise helps him justify those extra helpings.
He blogs all things about trail running, ultrarunning, triathlon and other life adventures. 
Matt Frazier founded No Meat Athlete in 2009 and at about the same time he went vegetarian.
When he's not running, cooking, or blogging, Matt enjoys reading, gambling, music, and brewing beer.
No Meat Athlete currently has over 20,000 subscribers and is viewed by over 300,000 unique visitors each month.
Jaymie Pizarro, also known as The Bull Runner, dreams of running marathons all over the world and for as long as her feet will allow her.
Jaymie is a certified Health Coach with the Institute of Integrative Nutrition in New York. She is a motivational speaker for running, fitness, and health.
In The Bull Runner, you can read about Jaymie's adventures in running, fitness, healthy cooking, travel, and even motherhood.
Amanda Brooks is an ambassador for running. In her blog, she shares her story, clean eating recipes, workout ideas, running tips, motivation, expert interviews, travel, adventure, joy and life.
This is a community of women with amazing ideas, readers will find Amanda often quoting them or featuring them to ensure they are getting a well rounded perspective.
When not pounding the pavement as a reporter, Karla is usually pounding the pavement as a runner. She has completed seven marathons, six triathlons, 20 half-marathon, trains with the New York Harriers and is a member of New York Road Runners.
Karla's background is in journalism, so truth actually matters to her. All views and opinions on RunKarlaRun.com are purely her own and she only gives her honest reviews. 
Gabrielle started Marathons and Macarons in 2012, when she began training for her first half marathon.
She is a native New Yorker, marathoner and dessert-lover living in London. She has run 14 half marathons and 2 marathons, and am currently training for her 3rd marathon: the Paris Marathon on April 9th, 2017. 
Stephanie Case is a Canadian human rights lawyer who discovered ultrarunning. She has run in many unusual places and races such as Iran and the Tor des Geants Race.
She took a job in South Sudan in 2014. She's required to assist people who were displaced by violence and she has very basic living conditions. That same year, she started a charity called Free to Run, and it provides opportunities for women and girls to get involved in sports.
Pam and Christine are a mother and daughter who love to see new places on two feet. They are a mother-daughter running team who have completed multiple marathons and half marathons all over the world
Together, they have run in Disney, Dublin, Boston, Napa, London, and beyond!
They documents all about their races and also the places they have traveled together. 
Conclusion
Did you find an inspirational blog to follow?
We hope you have found at least a few runner bloggers in this list that inspire you to keep running. 
Please share this post if it has been useful to you.